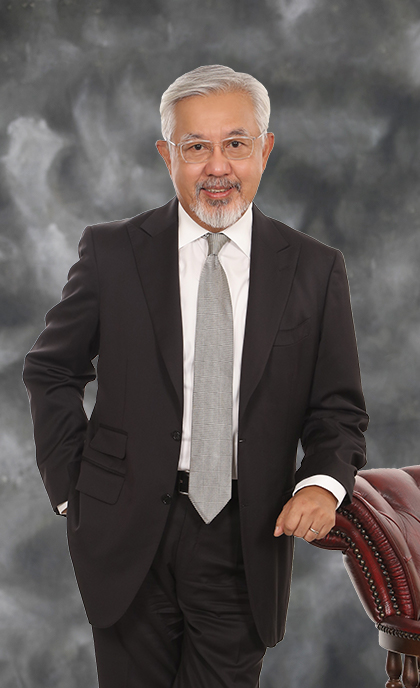 DATUK KAMARUDDIN TAIB        
  Chairman & Independent Non-executive Director

Datuk Kamaruddin Taib was appointed as Independent Non-Executive Director and Chairman of the Company on 20 February 2023.
Datuk Kamaruddin holds a Bachelor of Science Degree in Mathematics from the University of Salford, United Kingdom.
Datuk Kamaruddin has significant experience in investment banking, corporate finance, mergers, and acquisitions. His career started in 1980 with a leading Investment Bank in Malaysia. Subsequently, he served as a director of several private companies and companies listed on Bursa Malaysia. He has personal experience in listing several companies on Bursa Malaysia. Apart from his vast experience of serving on the board of companies listed on Bursa Malaysia, his experience included serving on the board of companies listed on the Stock Exchange of India as well as listed on Nasdaq.
Datuk Kamaruddin is currently an Independent Non-Executive Director of HSBC Bank Malaysia Berhad and Great Eastern General Insurance (Malaysia) Berhad. He is also a Director of FIDE Forum, Fraser & Neave Holdings Berhad, Malaysia Smelting Corporation Berhad and RAM Holdings Berhad.